The following items are coming up for auction as a local winery is going out of business and I have a good feeling they will go for close to scrap value. I think any could be used for fermentation tanks, but do you think the jacketed tanks could be converted into mash tuns and/or stills with the addition of a distillation column on the top and running steam through the jacket? Also, any other uses in a distillery that I may have overlooked or any idea on what these stainless tanks are worth? I have an idea, but I want to see what others, more knowledgable than myself, think.
1,000 & 2,000 gal SS tanks, insulated w/painted metal cover & cooling/heating jacket
1500 Gal. MidState Tank
Cone Bottom
2" Bottom and 1" Racking Outlet
Side and Top Manway
No Cooling Jacket
Made in 1996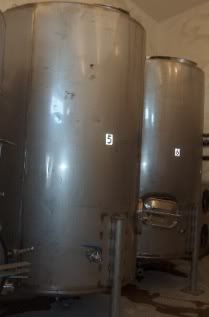 3000 Gal. Mueller Stainless Tank
Durable, Type 304 stainless steel construction.
Sanitary, attractive No. 2B finish inside and out, with the heat transfer surface polished to a No. 4 finish inside and out.
Mueller Temp-Plate heat transfer surface provides efficient cooling using either pumped ammonia or glycol refrigerant.
Mueller manway assemblies installed with a smooth radius on both sides of the manway collar to ensure superior cleanability as well as improved structural integrity.
Large radius corners for thorough, easy cleaning.
Strong, 12-gauge truncated top heads and 12- and 14-gauge sidewalls.
Flat-pitched bottom head with easy access side drain. No stands.
4-inch top vent assembly and 2-inch racking clamp connections.
Two projectile wells for temperature monitoring.
Lifting and anchoring lugs.
Bottom opening manway flush with tank bottom and a 4-inch outlet clamp connection.
2-inch outlet clamp connection.
Made in 2005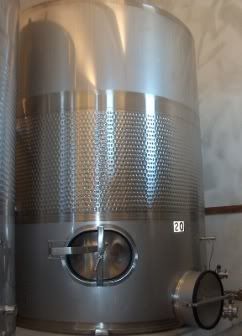 Many thanks!!!